More toy exclusives are in store at
STGCC
with local art collective and designer toy studio,
Flabslab
, and fellow
Glam Bloggers Alliance
pal,
Ed from Toys-etc
has the details!
STGCC 2016: Flabslab x Koraters x T9G reveals Byron & Rangeron exclusives!
If there's anything you need to know about Byron and Rangeron, just know this - they don't last minutes after the doors open. The numerous event exclusives are a constant source of frustration for international collectors, and even if you have access to the exhibition (oooo jealous much!), the queues are insane. I've learnt to cope with the crushing sadness, skimming over announcements as fast as my lingering heart can bear.
So, it's with great pleasure that I reveal STGCC's marbled Byron exclusive. The mastermind simply dropped off the Flabslab signature black and gold Byron on Instagram but of course, I have more information. There will be 2 colourways (see my super special picture below!) in a limited run of 160. 80 black and white and 80 black and gold Byron and Rangeron, and if you break it down even further, it's just 40 of each.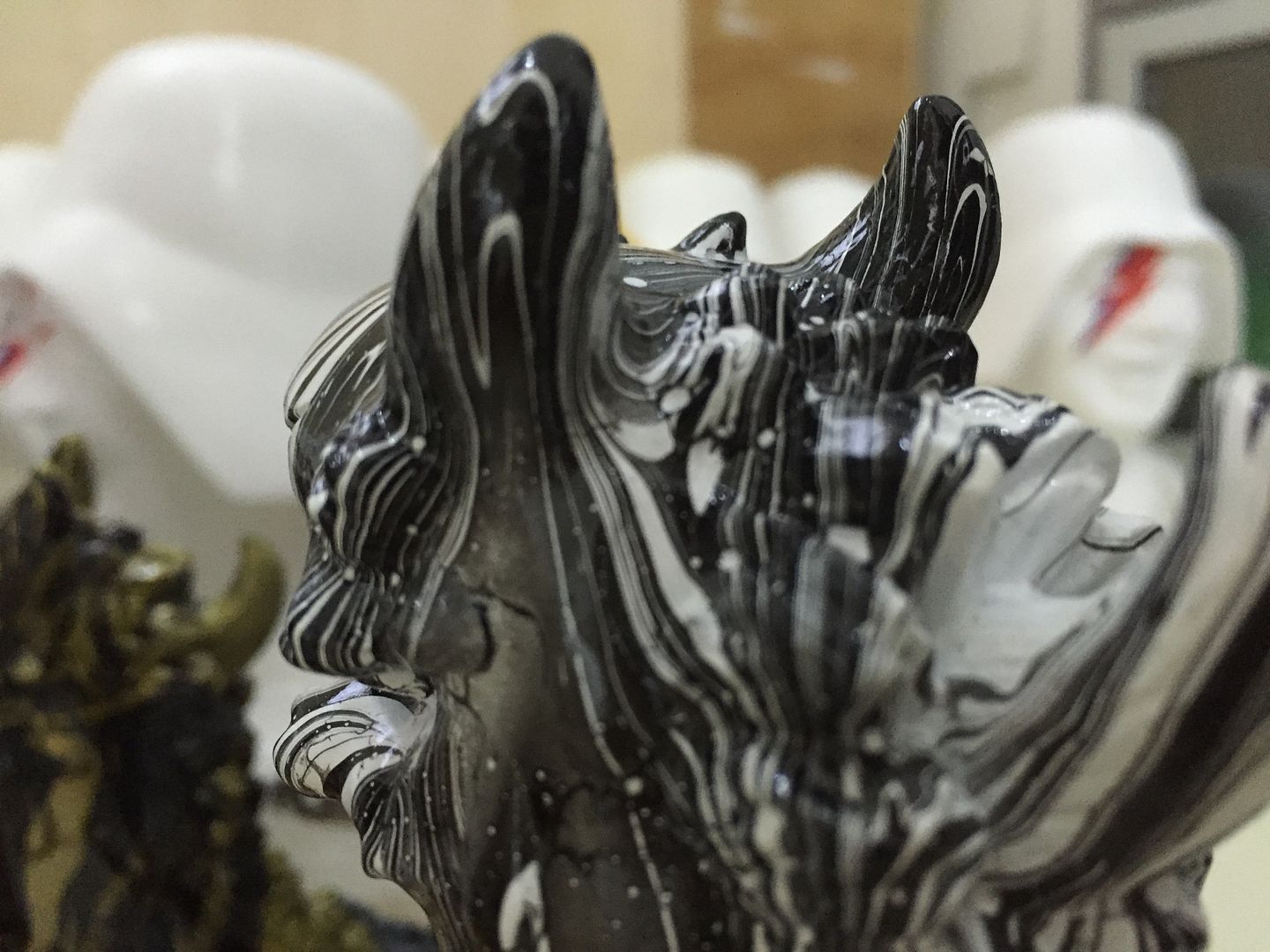 Details are scarce but from what I know, it will be lottery-based and each ticket is only entitled to one blingbag purchase. The lottery will be done over two days of the convention and there will be likely other eligibility requirements to discourage scalpers. Good going Singapore! *beams*
--------------------------------
This article was originally posted in
Ed's own website, Toys-etc
!
--------------------------------
The Glam Bloggers Alliance
- a collaboration of four geeks -
Red Dot Diva
,
Ed from Toys-etc
,
Agent W
and
Andre aka Mr Million Dollar Smile
- will be back at
STGCC 2016
being busybodies checking out the guests, exhibitors, cosplayers and all forms of biceps during the convention.
Both
Red Dot Diva
and
Toys-etc
blogs are also proud to continue their Supporting Blog status with
STGCC
.